50 years history and tradition
The production of forest wheeled tractors in Trstená has a long tradition. The development and production of forest harvesting equipment dates back to 1971, when the first pieces of forest wheeled tractors were manufactured and sold. The LKT brand is already known to thousands of satisfied users around the world.
Our company LKT Ltd. continues in the 50-year tradition of production and our know-how ranks us among the leading European manufacturers of forestry wheel technology.
The main production program is the production of forest wheeled tractors in the power range of 50 kW – 120 kW. In addition, the company uses its technological capacity to produce weldments for manufacturers of earthmoving, construction and road machinery.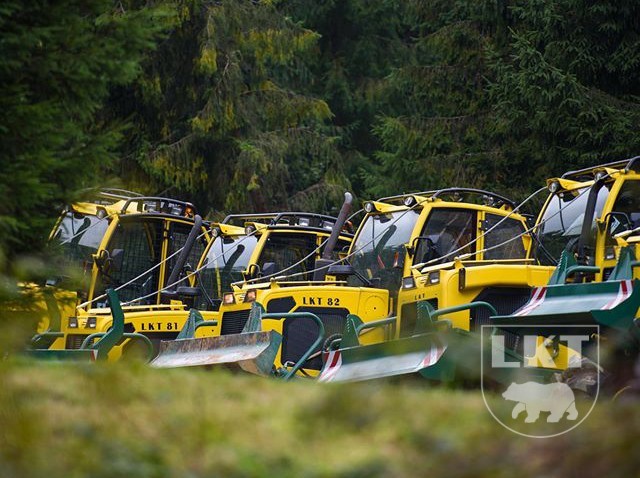 models in 50+ modifications
The primary goal of the company and all its employees is to supply high-quality, technically reliable and affordable products with secured professional service and original spare parts. A guarantee for the fulfillment of this goal is also the established quality management system.
The LKT brand is a guarantee for our customers that the products we manufacture also meet all technical and environmental standards and regulations.
We believe that if you are considering the purchase of new forest harvesting equipment, you will decide to purchase LKT forest tractor from a Slovak manufacturer with a long tradition.
Ing.Peter Šinál
LKT Director
Our History
Timeline Stories EN